Livelihood sustenance relief to workers & labourers affected due to Covid-19
The COVID-19 pandemic has resulted in an unprecedented health crisis across the world, where we are still grappling with the unknown characteristics of the corona virus. This health crisis has laid bare the fissures of the neo-liberal economic policies and widening inequalities across segments. It has acted upon these pre existing inequalities and made it worse for those belonging to the poor and marginalized classes.The ensuing humanitarian crisis and desperate conditions of the working class is inevitably leading many to take the difficult choice between a health risk and dying out of starvation.The economic packages and measures to provide food, shelter, transport, etc., to ameliorate the conditions of the most deprived sections of the country due to near complete stalling of productive activities is one way to help the under privileged.
Activities
Co-ordinate with the Urban Development Dept. & BBMP to establish ground / field network & affected communities through designated co-ordinators and teams.
Prepare list of affected communities with total population count in the region prior to procuring food grains / provisions / vegetables / etc.
Procure quality food grains / provisions / vegetables / etc., from either Govt. APMC Yards or registered vendors.
Prepare Food Packages based on the population & approximate family size for faster and easy distribution.
Briefing & instructions to volunteers, field teams & respective organization members regarding maintaining safety, health & hygiene standards throughout the course of the activity.
Distribution of food packages to the selected community with the help and co-ordination of Dept. of Tribal Welfare, Mahasabha and other concerned orgaisations (if any).
Documentation of all activities carried out under the proposed programme and preparation of activity report with pictures / photographs.
Areas worked in so far:
| Area | No. of Families |
| --- | --- |
| Gunjurpalya - Varthur | 60 |
| Shivanagara - Rajajinagar | 40 |
| Elachaguppe (near Kengeri) | 100 |
| Total | 200 |
Project supported by PwC India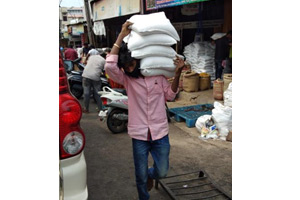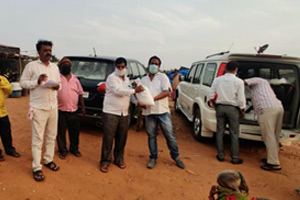 Read More
GREEN SCHOOL PROJECT
Environmental awareness and education is of utmost importance today and especially for the younger generation. It is indeed very important to understand various environmental problems and undertake appropriate measures. This is possible only if proper steps are taken and the community is sensitized enough. The Green School project aims at doing just that. Key environmental concepts that are being implemented under the project are Rainwater Harvesting, Solid Waste Management, Alternate Energy, Air Pollution, etc.
The green school project is a comprehensive project towards sensitizing students and youth on environmental management and natural resource conservation, empower local communities/ stakeholders to address environmental issues and strengthen urban ecological security.
Ongoing Project
Kadugodi Government high school and Junior college suppoerted by PwC India Foundation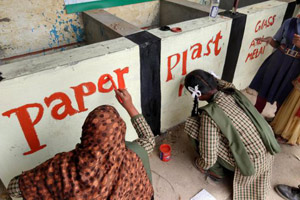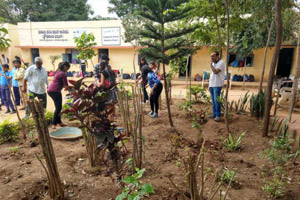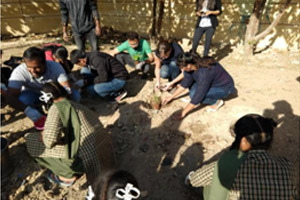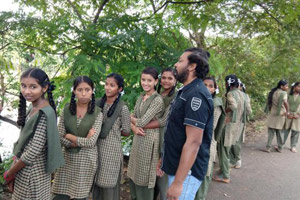 Read More
LAKE RESTORATION
Lakes are the only freshwater bodies in Bangalore which have sustained the city and its growth over the years. They are critical wetlands that regulate the climate. An important feature of the lakes is that they act as active groundwater recharge points to maintain the underground water table. Thus, they also came to be known as the 'Natural Reservoirs'. Additionally the lakes also help maintain temperatures and keep the surroundings environmental condition pleasant and function as city's Lung Spaces. Lakes are also important habitats to a wide range of living beings from microscopic plants and animals to insects, fish and birds.
Bangalore, once known as the city of lakes, has seen a constant decline of water bodies due to urbanization, population boom and industrialization. Most of the Lakes are encroached upon over the years by various public and private sectors, the city's pollution and waste sewage that has been flowing into the lake has disrupted the lake ecosystem. This has heavily affected the lake's biodiversity along with the health of the population surrounded by it. A recent study also confirms that most of Bangalore's lakes are toxic with very less dissolved oxygen.
Lakes are the lifeline of any region, especially for growing urban centers which need to protect and preserve the water resources for its population and for the overall well-being of the urban ecosystem.
Therefore restoring and maintaining lakes in Bangalore urban becomes all the more important.
Ongoing projects
Mahadeva Kodigehalli lake restoration project.
Singahalli lake restoration project.
Huvinayakanahalli lake restoration project.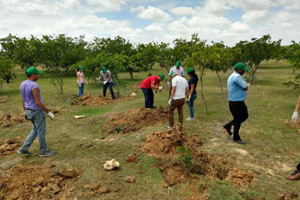 Read More
URBAN FORESTRY
The urban forestry program is a comprehensive initiative to improve the environmental quality of urban & peri-urban ecology by increasing the green cover thereby enriching urban biodiversity & strengthening the natural resource base for a sustainable Bangalore
Bangalore, located 900m above sea level, is encompassed by hills, valleys and rivers. Its precisely because of these bountiful ecosystems that Bangalore acquired an agreeable and salubrious climate. Unfortunately, the city has lost more than 50% of its green cover and important urban ecosystems. The rampant urbanization coupled with unplanned growth has taken a heavy toll on the precious ecosystems such as lakes, water-bodies, grasslands and vast stretches of green cover. The forest area is shrinking at an alarming rate in the Indian subcontinent due to increasing demands for fuel wood, clearing of forests for agriculture, urbanization, infrastructure development, etc. Bangalore has been the victim of such rapid, unplanned and haphazard growth and development. Therefore the need to establish Urban Forests. especially to sustain future growth and development. The urban forestry project will also ensure that environmental conservation is being carried out in the true sense by contributing towards creating a sustainable and livable city by planting native, indigenous tree species in rapidly developing areas such as whitefield, hoskote, koramangala, indiranagar, hebbal etc.
The main purpose of the proposed Urban Forestry project is to provide the much needed bio-diverse urban lung space for Bangalore and enrich and strengthen the catchment areas around water-bodies and lakes in and around the city. The project is also conceived to re-establish ecologically functional urban forest that can be a landmark project for Bangalore.
Ongoing projects
Planting of a total of 1500 saplings at Safal campus, Whitefield-Hoskote road and Government Polytechnic, Channasandra, Whitefield, supported by SAP Labs
Planting of a total of 3000 saplings at KSRP 3rd battalion, Madiwala, Kadugodi Governemnt high school and junior college, Agara lake premises, Madiwala lake premises, and Baglur supported by PwC India Foundation.
Read More
ENVIRONMENTAL AWARENESS CAMPAIGNS
The population of Bangalore has been increasing exponentially in the last 25-30 years. With such a quick boom in population, various problems such as littering, pollution, traffic etc. have also worsened. In order to address these issues, Eco-Watch has associated with various organizations such as SAP Labs, Shell, Intel, PwC, Deutsche bank, Texas instruments, Motorola, Citizen Watches, Education Dept. (Govt. of Karnataka), South Western Railways, BWSSB, BBMP, KUIDFC, etc., to organize awareness programs with a view to send out a message to the public and bring about positive changes in the environment.
Some of the campaigns undertaken are
Clean up drive and eco awareness program across railway stations.
Air pollution and traffic management campaign.
Lake restoration & clean up activities
Waste segregation & disposal awareness campaigns
Interactive sessions with the general public on environmental issues & concerns
Distribution of paper bags to local vendors
Tree planting around lakes
Interactive awareness sessions with school and college students
Awareness campaigns by student volunteers
Recreational activities with government school children
Street plays and exhibitions
Apart from conducting activities and campaigns in Bangalore, various eco-development programs have been carried out in areas such as Uttara Kannada, Dharwad, Belgaum, Mangalore, Udupi, etc., covering the Western Ghats region with a focus on protecting these highly sensitive ecosystems. To achieve the objectives of such projects & programmes all stakeholder groups are engaged and involved at various levels.